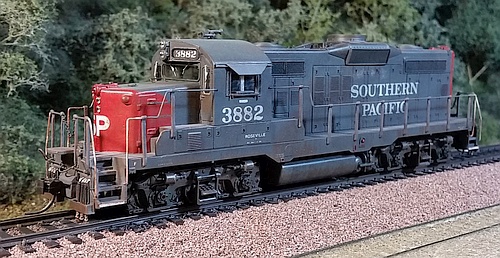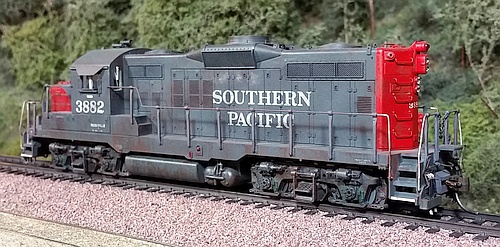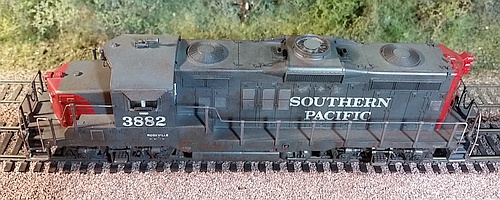 SP GP9e 3882
This model of a low-nose Phase III GP9e was constructed around 1990 from a
Front Range brand product, with a Mashima can motor added. A Tyco GP20
nose and cab front was grafted into the Front Range shell. I installed numerous
detail parts, as well as custom painting and weathering. This model won third place,
diesel category, at the 1991 NMRA-PCR meet in Richmond, CA.

For this GP9e, I went whole hog with the full SP light packages at
both ends. The distinctive low nose came from a Tyco GP20 shell,
including the cab front. Small access doors were grafted into the
rear end below the blanked number boards. Added plumbing was
installed on the air tanks behind the fuel tank. The dynamic brake
fan was opened up, a fan scratch-built inside, and Detail
Associates etched grill added on top. Note how Phase III
GP9's had one large fan above the intake and radiator grills.
Earlier GP9s had two small fans (see SP 3770).