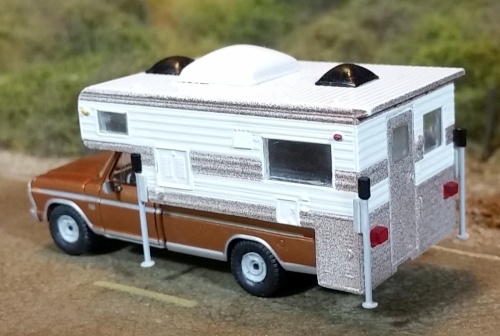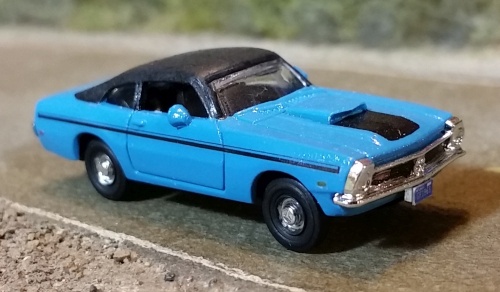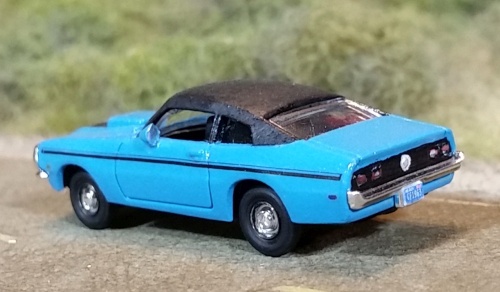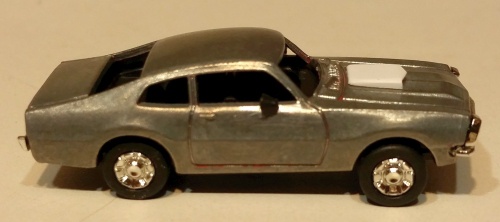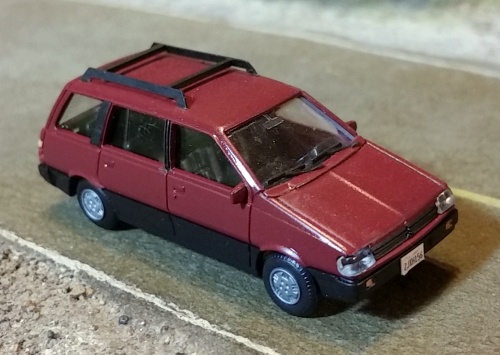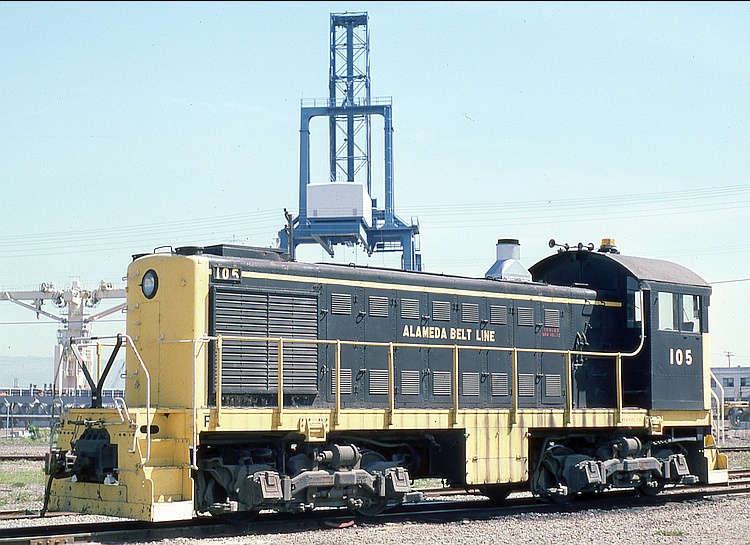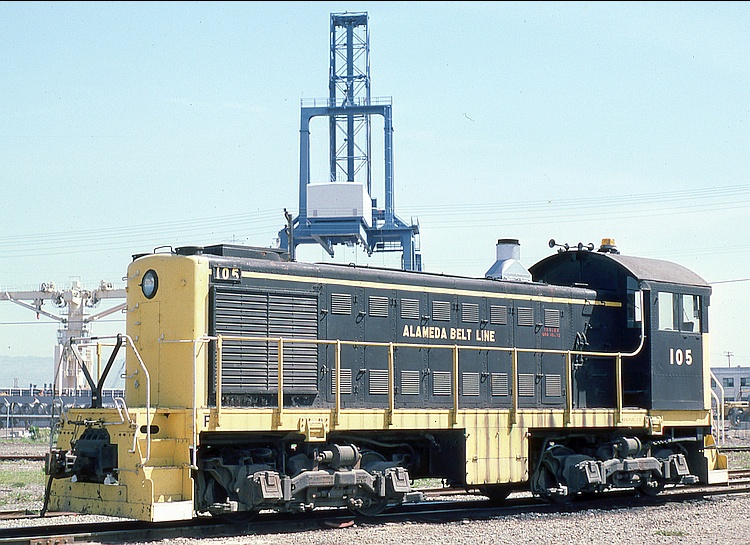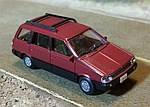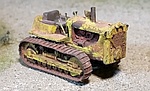 Assorted Vehicles
Here is an assortment of vehicles I've modeled, with their background stories.
Scroll down the page to check them out.

Left:
Growing up, my family didn't have a lot of money for
exorbitant vacations to exotic locales, so we bounced
around the West in this rig, a 1970's era Ford F250 long-bed
and a full-sized camper. I have many great memories of
trips to Utah lakes, Arizona mountains, California deserts
and coasts, and even longer adventures to Idaho and
Montana. We stored the camper next to our house in
Las Vegas, and I recall using the corner jacks to raise
the camper up and down to get it on and off the truck.

I also drove this truck one year while in college in
Reno NV. One memory is the starter motor bolts falling
out, and me wedging myself into the wheel well to put in
new bolts. Hey, things were simpler back then.

Below:
My model started with an Atlas 1973 F100 pickup. I added "beefier" replacement wheels, I believe from a Roco truck. The camper
was modified from an old Lindberg model, which was part of a Chevy
C10 pickup promotional set. I made the corner jacks from heavy
brass wire and styrene bits, added Plastruct roof-top domes, carved
the tail-lights from translucent red styrene, and tried to capture the
bronze-colored panels using diluted metallic paint from Testors.

Below:
I built two campers, one for my brother and one for myself. Here they are in primer.

Left:
This is the car I learned to drive in, circa 1978. I shared it with my
brother for a couple years until he got his first Camaro. Driving this car
was a real kick, as it had a 302 engine stuffed into a small frame.

One memory is taking my high-school friends to lunch one day - I was
turning left across traffic and gunned it to beat a pack of oncoming cars.
But there was some water on the road (back then, the streets were the
drainage system in Vegas) and the back end started to slide, right
toward some parked cars along the curb. As an inexperienced driver,
I panicked and kept my foot on the gas. As my friends screamed in the
back seat, instincts and intuition took over. Without understanding what
I was doing, I steered into the slide and the car recovered, just clearing
a parked car. But then it fishtailed the other way. Again I steered into the
slide, barely missing another parked car. Finally coming to my senses,
I came off the gas and slammed on the brakes, with only my pride (and
my friends' sanity) slightly tarnished.

Another memory - replacing the water pump with my dad. We got it
done, but had two metal support plates left over. We had no idea
where they were supposed to go, but the car worked fine!

Below:
My model is based on a Motor Max brand "Fresh Cherries" 1970 Ford Maverick, which was the same car as the
Mercury Comet. I added side mirrors and a hood scoop, and made decals for the side stripes, rear lights, and license plates.

Below:
I stripped the red paint off the metal body.
The hood scoop was hand-shaped from a block of styrene.
The side mirrors are the "pointy end" of HO scale diesel
brake cylinders, carved to shape.

I've made models of most of the cars I've had over the years. This one was my wife's first new car after we moved to California.
I repainted the Rietze model to the correct maroon shade, and added the rooftop luggage rack using bits of styrene.
I also added the correct license plate, using this site to create the artwork and then printing on blank decal paper.

This is a model of the truck I bought specifically to transport my Free-mo modules to setup
events. The model is an Atlas product with a repainted cab interior to match the beige of my
truck. I made the 6-foot cap by shortening the River Point Station 8-foot model. I then
repainted the truck and cap so they matched, and added my vanity plate "WARBNNT".
My truck also had a license plate bracket that said "My Other Truck is a Blomberg". Get it?

I made this model for my Glen Frazer Free-mo module. The prototype vehicle was used by a local
resident to till under the annual bonanza of California yellow grass to reduce fire hazards. This model is
a Woodland Scenics metal kit with the big blade left off. I applied a complete coating of rusty brown to
the bare metal, and used powdered chalks stippled into wet dull-cote to get the various rust effects.
I then dry-brushed on the yellow over the rust using a dabbing technique, leaving large patches unpainted
to simulate peeling paint. A final dusting of chalks and an overspray of dull-cote finished the model.

This model is a GHQ metal kit that I assembled, painted, and decaled using the Lonestar Models set, just because it's so "cute".

Family Camper

1970 Mercury Comet GT

1987 Colt Vista wagon

1997 Ford F150

Caterpillar D-7

Bobcat skid-steer