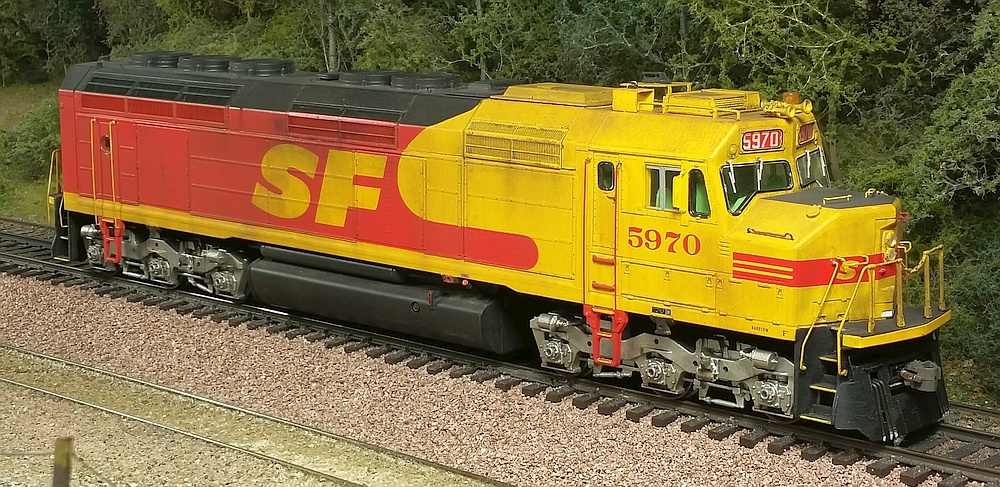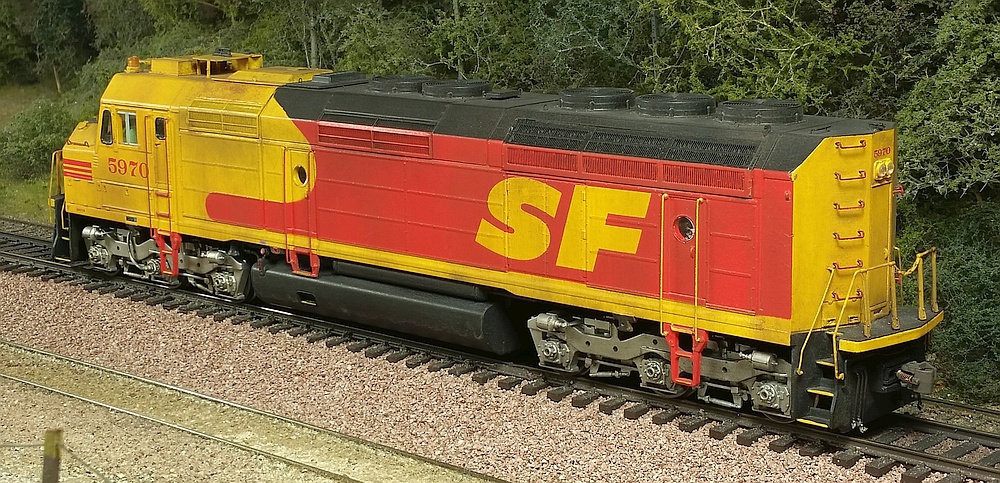 ATSF SDF45u 5970

This Athearn model wears the yellow and red SPSF merger scheme applied to numerous Santa Fe locos before
the merger with Southern Pacific was denied in 1986. In the following years, Santa Fe repainted those units to
their standard yellow and blue scheme. But there were still a few of these "Kodachromes" running around as
late as mid 1991 - well into the silver and red Super Fleet era - which is how I rationalize owning this model.

Indeed, there was an interesting period of time (mid 1989 to mid 1991) when Santa Fe had three different types
of "cowl" locos in three different paint schemes! SDFP45u's in red and silver, SDF40-2u's in yellow and blue,
and SDF45u's in yellow and red like this one. I occasionally run my HO scale cowl units in this colorful lash-up,
though I'm not aware that such a thing ever happened on the old Santa Fe. That would've been something to see!

Below:
I added Details West spare coupler knuckles to both right-side trucks.

Below:
I weathered this unit a bit heavier to give it a well-worn, ready-for-a-repaint look using two layers of chalks and Dullcote spray.