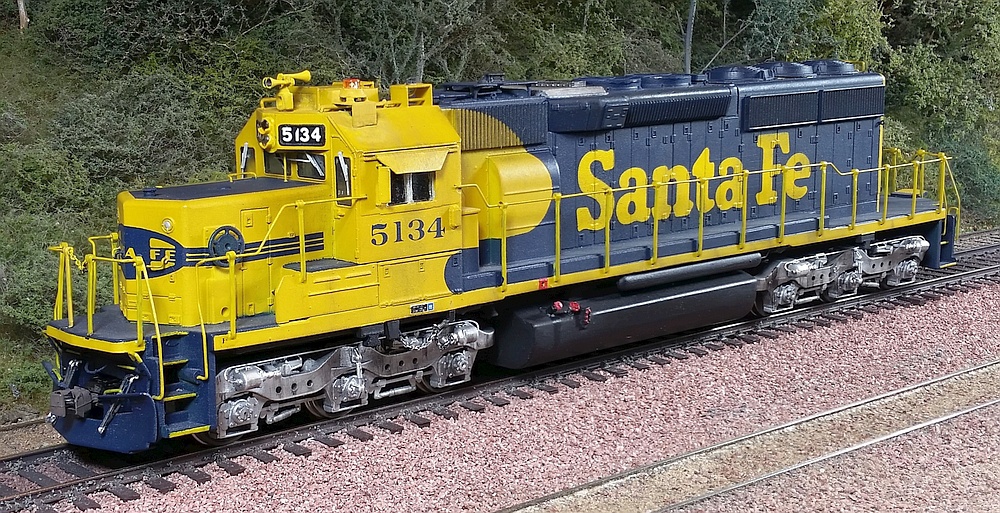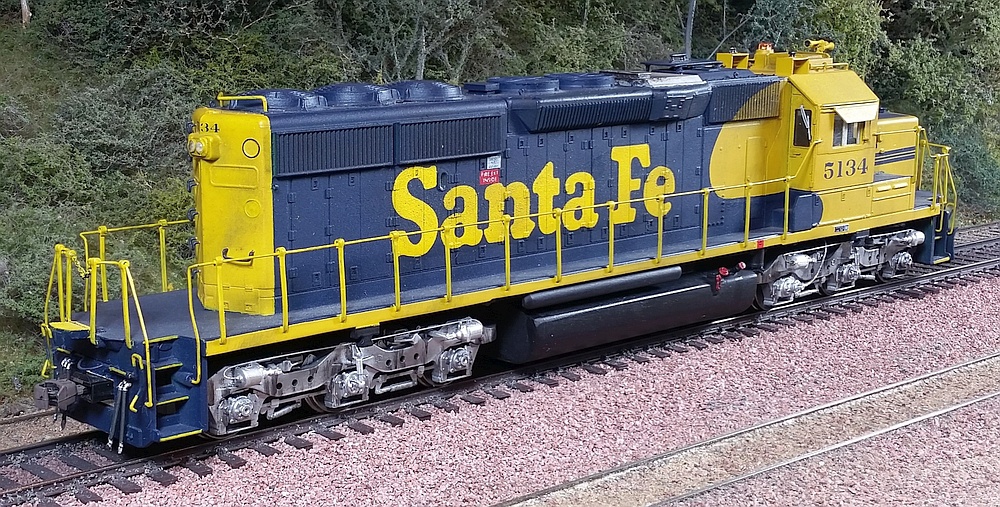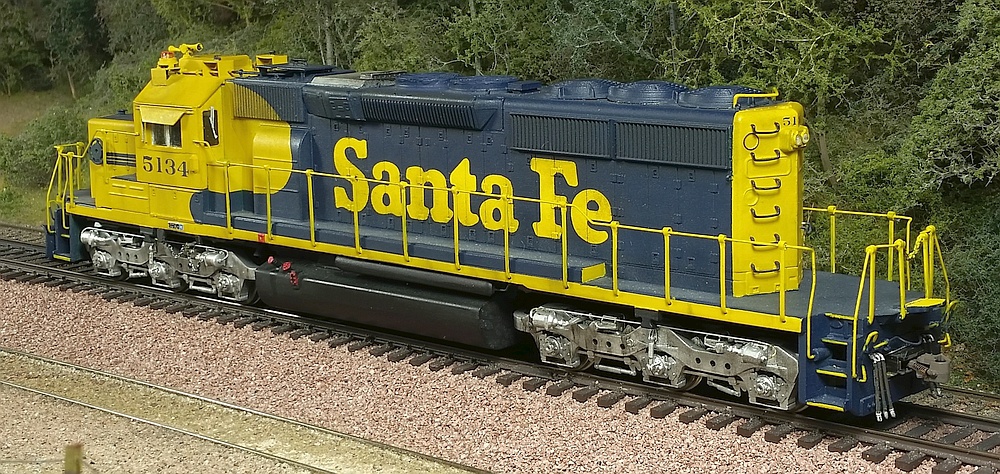 ATSF SD40-2 "snoot" 5134
This model is an Athearn "blue box" SD40-2 with a
Canadian Prototype Replicas "snoot" nose kit installed.
I updated the unit to represent a late-model SD40-2 with Q fans,
exhaust silencer, and associated bulging dynamic brake blister.
This model won first place, diesel category, at the
1992 NMRA-PCR Coast Division meet in Concord, CA.

Above & below:
On the prototype, the extended short hood, or "nose", housed the "Locotrol" radio control
equipment, which allowed controlling mid-train helpers remotely from the head-end locomotive.

Below:
On the prototype, the two small black antennae on the raised platforms were for the Locotrol radio control system.
I scratch-built the platforms and wire conduits, and added Details West antenna castings. At the rear are the Q fans, an
open-grill brass part from Precision Scale ("Q" was for "quiet", EMD's attempt to reduce audible noise from locomotives).
I opened up the dynamic brake fan housings and added internal fans made from Athearn truck wheel hubs and styrene
blades. The grills are Detail Associates. The open exhaust stack and surrounding silencer (silver) are also Precision Scale.
To create the dynamic brake blister "bulges" on either side of the exhaust stack, I inserted styrene into the Athearn casting.

The front and back have all the typical
EMD details found on Santa Fe diesels
in the mid-1980's. These parts came from
the usual suppliers - Details West, Detail
Associates, A-Line, Precision Scale, etc.

This model is fitted with a DCC decoder,
so the headlights work and cab-top rotary
beacon flashes.