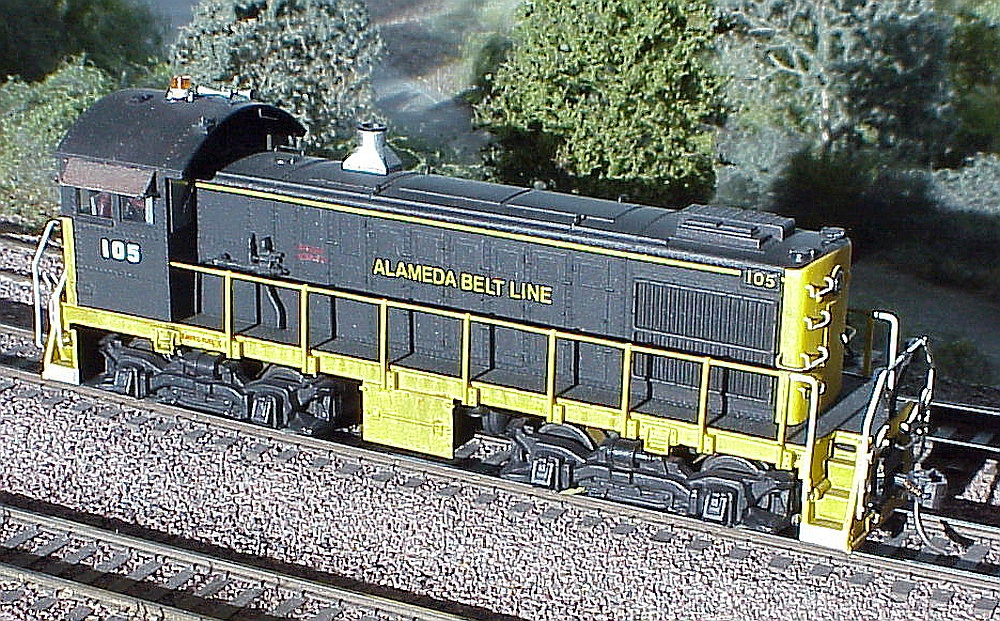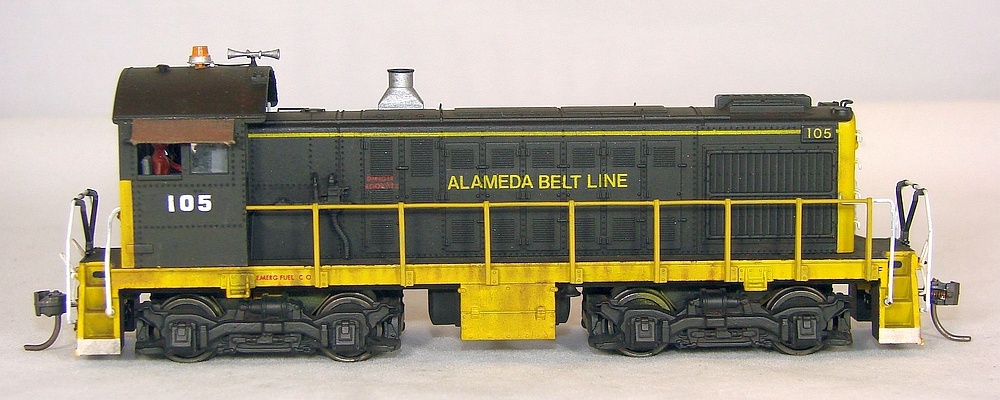 Alameda Belt Line Alco S2 105

This locomotive was built many years ago in response to a challenge among three train buddies -
to build models of obscure shortline diesels hidden in the San Francisco Bay area. My friend
Jim chose the Oakland Terminal, and John chose the San Francisco Belt. I chose the
Alameda Belt Line, a switching operation on Alameda Island in the East Bay, near Oakland.

This Atlas brand Alco S2 was detailed, painted, custom lettered,
and carefully weathered to replicate the prototype as closely as possible.
This model won second place, Diesel category, at the May 1990 NMRA-PCR meet in Oakland, CA.
I sold this model a few ago as I focused my efforts on Santa Fe's "Superfleet" era, 1989-1995.

Below:
All of the lettering on my model consists of individual characters cut out from various decal sheets.

The "canvas" window sunshade is made from a fabric scrap and painted to stiffen the material.

Right:
The prototype when
I visited Alameda in 1987.